Changes and innovations within the world of Virtual and augmented reality
The universe of Virtual and augmented reality can be seen fluctuating and transforming on a positive scale, exceptionally fast! In fact so fast, that we have now started to predict its future every now and then! The thought leaders and innovators are working their nights out, experimenting with life, technology, space and everything that they could manage and integrate all together into one. Definitely, AR and VR have taken over the world significantly, but there is still a lot of time for it to get immersed in each of our lives through the smartphones, tablets and getting converged into other such gadgets. Here are some latest updates, reviews, predictions and information about Virtual and augmented reality for the upcoming year.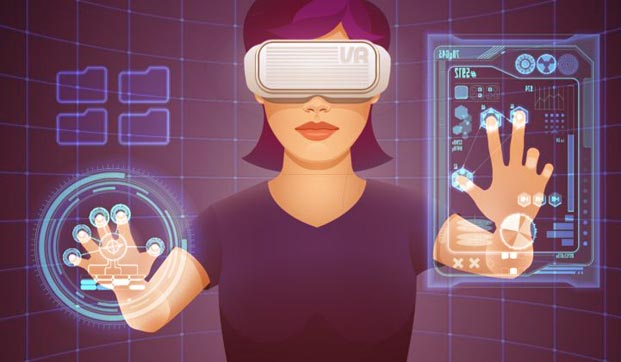 • 5G technologies will drive off the adoption of VR and AR
As startups along with the stream of established organizations are now announcing their experimentation and entry into AR and VR world, there are huge hopes for their potential to build up. As 5G networking is now being diffused throughout the world slowly, it will provide 10 times higher bandwidth than what you are experiencing now. And as it will be available at every single step, greater windows will open up for services like VR and AR, mixed reality applications along with 360 degree and 4k videos. You can eventually expect various applications, that might contain these technologies in the coming few months or years.
• VR possess positive effects on your brain during exercise, reduces pain, found in a study
A few days back, a research paper has been published by the University of Kent argue, School of Engineering and Digital Arts that claimed about how VR can significantly act upon your brain cells, while used during exercise. It can eventually lessen down the pain leading to a great enhancement in the sustainability and stamina to perform that activity.
The research was majorly done, to shed light on the various benefits that the use of VR can have within our inner body functioning such as heart rate, perceived exhaustion, pain density, body consciousness and a lot more. They eventually monitored a sum of 80 students for the same, who were asked to perform an isometric bicep curl, with 20% extra weight of what they can usually lift. Half of the group had their VR on while doing so, while the other group did not. Within the same situation, same timing and after showing them the same scenes, the group with VR performed exceptionally well, and they were able to hold up the weight for more than what the non-VR group does.
• Explore innovations with the use of VR and AR within the cinematic realm
The Virtual Reality Industry Forum (VRIF) recently talked about their plan to launch and announce an exhibit containing VR innovations, at the big fat IBC2018 going to be held at Amsterdam. They will design a future zone booth where all the visitors would be experiencing the cutting edge, highly interactive demos from various organizations that played a big role in channelizing Virtual and augmented reality into the world. As every industry is now experimenting with this technology, the filmmakers and cinematographers are all set to try their hands upon the same.
Along with these updates, this is pretty much clear that Virtual and augmented reality has made its way into every field. Be it films, healthcare, entertainment, study, physical fitness or anything else, you can see how amazing results the technology is bringing into each of our lives. It will gradually increase its pace and enter into all shelves of life. With the technology boosting up and better network connectivity, we can soon expect VR and AR to be at our phones!